The Business Value of Design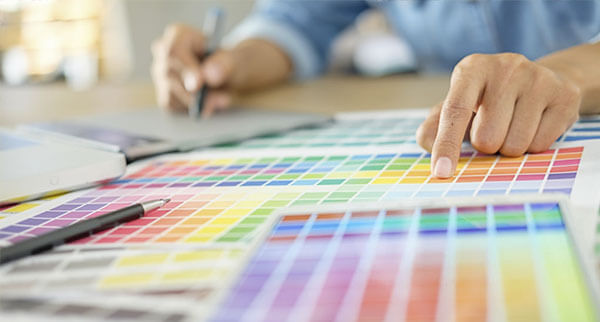 B
e it a website, a brochure or the dashboard of an F-22 Raptor – design helps solve a specific business problem. Much has been written lately about the considerable strategic value that professional design can add to pretty much any type or scale of organization.
"Take it From an Expert: Design is More Important Than Ever"
"Design InTech Report"
"Design Gains Importance as Devices Get More Personal"
Design is the fundamental language companies can use to express themselves across increasingly complex and intertwined media ecosystems. It's the means by which brands can build emotional connections and stay on the leading edge of change. And it can make the difference between an exceptional organization and an also-ran.
WHAT BUSINESS NEEDS NOW IS DESIGN. WHAT DESIGN NEEDS NOW IS MAKING IT ABOUT BUSINESS.
Design can be the unsung hero of a company (especially during its nascent stage), so it's important to invest the proper energy and resources into making the look and feel consistent, from the logo to the marketing materials. Through trial, error and steadfast honing of our identity, even our company has had some great design wins (and a few losses) that have cost us time, energy and cold, hard cash.
When a small business is starting to take off, resources are often limited. And as an entrepreneur, you will be forced to make many quick decisions, and possibly concessions. Your design shouldn't be one of them. Here are some tips for taking your look and feel to the next level.
Good design differentiates. Design creates choice in a consumer's mind. Good design makes some choices more appealing than others. The number of brands on grocery store shelves tripled in the 1990s from 15,000 to 45,000. Investing in professional design can ensure that your product or service is the preferred choice in the minds of your audience (whether customers, employees, business partners, donors or voters).
Good design inspires. Nothing is ever truly original. Every communicator takes inspiration from others, whether it be from exceptional design work, or from influences like great art or an unforgettable film. Whether we consume it or create it, design is a derivative process that further fosters ideas and incentives to create great things.
Good design sells. Your company's marketing materials is a contributing factor to the decisions consumers make about your products or services, and whether or not they are interested in what you offer. This is why visual appeal is your driving force.